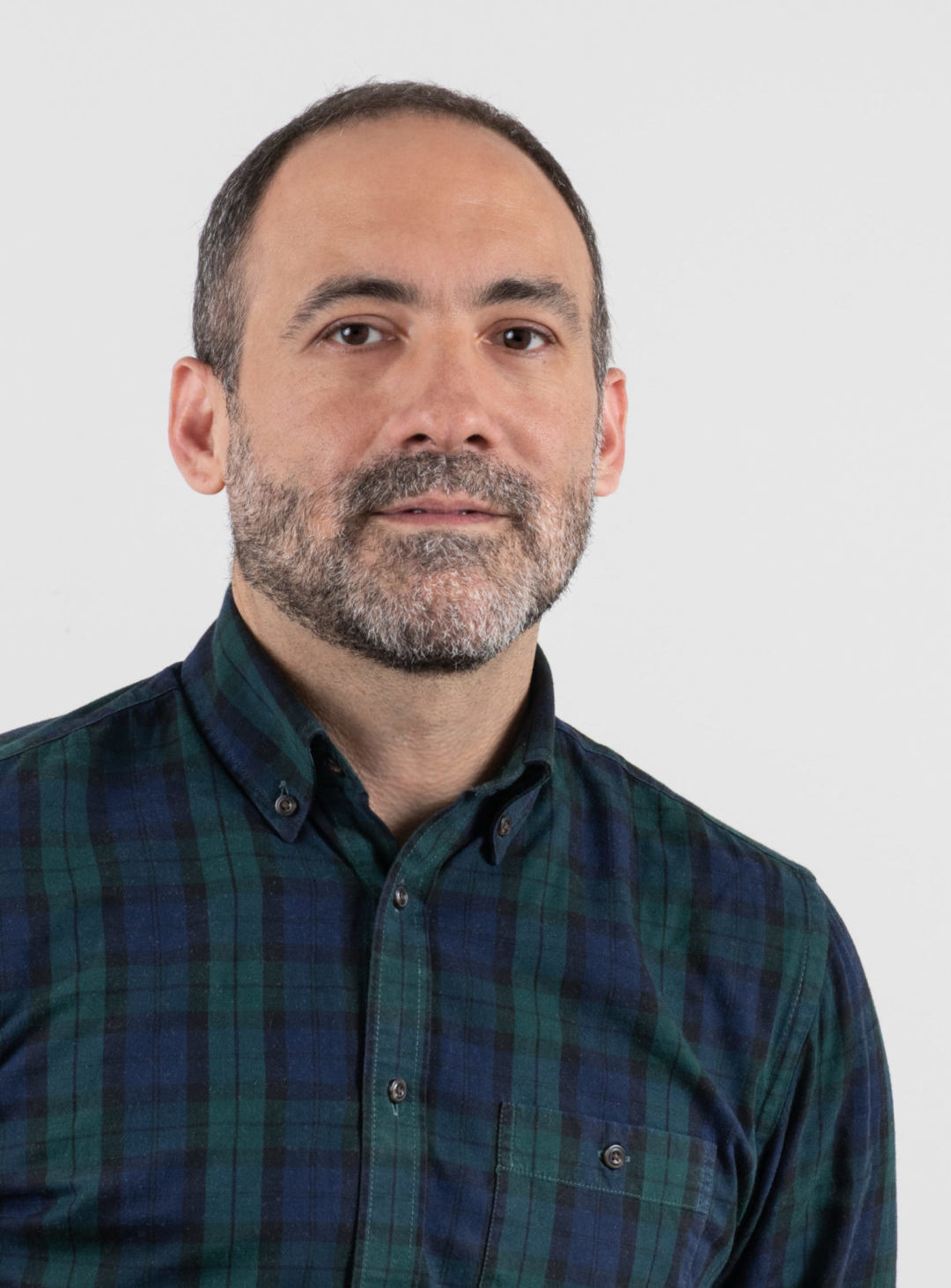 LISANDRO ABADIE
BASS-BARITONE
LISANDRO
ABADIE
BASS-BARITONE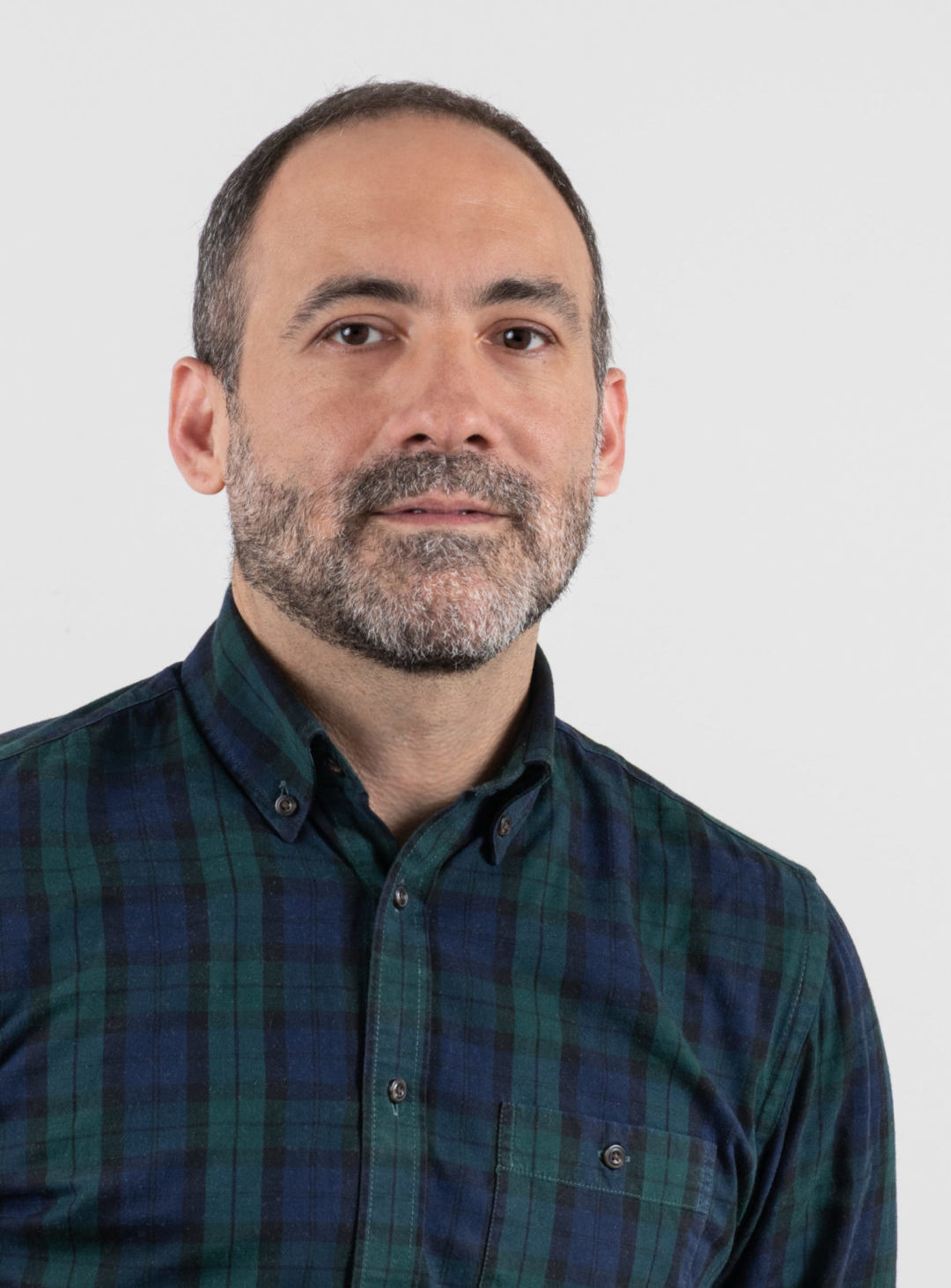 LISANDRO ABADIE
BASS-BARITONE
Lisandro Abadie was born in Buenos Aires, Argentina, where he began his musical studies. He graduated at the Schola Cantorum Basiliensis and the Musikhochschule Luzern. He was awarded the Edwin Fischer Gedenkpreis in 2006.
He has sung under the direction of William Christie, Laurence Cummings, Václav Luks, Francesco Corti, Rubén Dubrovsky, Tōnu Kaljuste, Jordi Savall, Paul Agnew, Matthew Halls, Paul Goodwin, Fabio Bonizzoni, Skip Sempé, Philippe Herreweghe, Vincent Dumestre, Simon-Pierre Bestion, Jörg Halubek, Hervé Niquet, Adam Viktora, Geoffroy Jourdain, among others.
In the field of opera, his wide repertoire extends from Monteverdi to contemporary music and particularly includes Handel and Viktor Ullmann. In 2010 he created the title role of the opera Cachafaz by Oscar Strasnoy, staged by Benjamin Lazar. He has collaborated with ensembles like Les Arts Florissants, Collegium 1704, Orchestra of the Age of Enlightenment, Les Talens Lyriques, Le Poème Harmonique, La Tempête, Le Concert Étranger, Ensemble Inégal, La Risonanza.
Among his numerous recordings: Handel's Music for Queen Caroline, Airs sérieux et à boire (Bien que l'amour, Si vous vouliez un jour, N'espérez plus mes yeux), Handel's Siroe, the complete Monteverdi Madrigals and Vespro, Hayes' The Passions, Handel's Aci, Galatea e Polifemo, Gilles' Messe des Morts, Marais' Sémélé, Lalande's Grands Motets, Schumann's Der Rose Pilgerfahrt, Bach Mirror, The Tempest, and the DVDs of Handel's La Resurrezione, and Lully's Phaëton.
Lisandro started 2022 as a lecturer on sources of historical performance practice at the Schola Cantorum Basiliensis, where he already teaches in the Master of Advanced Studies, AVES (Advanced Vocal Ensemble Studies) since 2019. He is invited to give masterclasses with William Christie and Les Arts Florissants, at the Stuttgart Hochschule für Musik, at the Urbino Early Music Course, and in the Venice Madrigal Weeks.
He collaborates with the lutenist Mónica Pustilnik and with the pianist and composer Paul Suits. He regularly performs at the Handel Festivals in London, Karlsruhe, Göttingen.
Lisandro is the author of numerous translations, and regularly collaborates as a dramaturgical researcher with the stage director Benjamin Lazar. His research on the manuscript of Viktor Ullmann's opera Der Kaiser von Atlantis is reflected in the recent recording for IBS records.
His most recent collaborations with EarlyMusicSources.com resulted in his translation and bilingual edition of Giulio Caccini's Published Writings [ebook] [video], as well as the episodes on Vibrato [video] and on Castrati [video]
Presently he is preparing a book on his current research topic: "vibrato" –oscillations, pulsations, undulations– as documented by historical sources and organ stops in Europe and in the New World since the 16th century. [article] [video]
10.01.2021
Kathedrale St. Gallen
J. S. Bach – Weihnachtsoratorium (1-6)
Andreas Gut
14.03.2021
Predigerkirche, Basel
Chiara Margarita Cozzolani
Abendmusiken Basel, Jörg-Andreas Bötticher
06.04.2021
Philharmonie de Paris
Homage to Geneviève de Chambure
Les Arts Florissants, William Christie
11.04.2021
Quartier des Artistes, Thiré
Airs sérieux et à boire, volet 3
Les Arts Florissants, William Christie
13.04.2021
Auditorio, Oviedo
Airs sérieux et à boire, volet 3
Les Arts Florissants, William Christie
Airs sérieux et à boire, volet 3
Les Arts Florissants, William Christie
15.04.2021
Le Salmanazar, Epernay
Airs sérieux et à boire, volet 3
Les Arts Florissants, William Christie
22.04.2021
Philharmonie, Luxembourg
Airs sérieux et à boire, volet 3
Les Arts Florissants, William Christie
14-16.05.2021
Zuiderstrandtheater, Den Haag
Mozart, Great Mass in c-minor
Cappella Amsterdam, Residentie Orkest, Richard Egarr
31.05-01.06.2021
Philharmonie, Paris
Bach, Magnificat BWV 243, Himmelfahrtsoratorium BWV 11
Les Arts Florissants, William Christie
11.06.2021
Chapelle Royale,
Château de Versailles
Bach, Magnificat BWV 243, Himmelfahrtsoratorium BWV 11
Les Arts Florissants, William Christie
19.06.2021
Abbaye de Fontevraud
Bach, Magnificat BWV 243, Himmelfahrtsoratorium BWV 11
Les Arts Florissants, William Christie
12/13/14/15.08.2021
18/19/20.08.2021
Schloss Waldegg, Solothurn
Monteverdi, L'incoronazione di Poppea
Cantus Firmus, Andreas Reize
29.08.2021
Philharmonie, Köln
Gaspar Fernandez & Claudio Monteverdi, Sarabanda
Bach Consort Wien, Rubén Dubrovsky
03.09.2021
Tivoli Vredenburg, Utrecht
Clérambault, Dramatic Genius
A Nocte Temporis, Reinoud Van Mechelen
05.09.2021
Stadtkirche, Winterthur
Bach um 12
Tobias Frankenreiter, organ
19.09.2021
Kloster Fischingen
Bach, Masses BWV 235 in G minor and BWV 236 G major
Collegium instrumentale der Kathedrale St. Gallen, Michael Wersin
26.09.2021
Stadtkirche, Aarau
Mozart, Betulia Liberata K. 118
argovia philharmonic, Dieter Wagner
02.10.2021
St Paul's (Pauluse) Church, Tartu
Beethoven, Missa Solemnis, Op. 123
Estonian Phil. Chamber Choir, Tallinn Chamber Orch., Tõnu Kaljuste
03.10.2021
St John's (Jaani) Church, Tallinn
Beethoven, Missa Solemnis, Op. 123
Estonian Phil. Chamber Choir, Tallinn Chamber Orch., Tõnu Kaljuste
17.10.2021
Basilika Mariastein
Badia, Oratorio di Sant'Orsola
Ensemble ad-petram, Christoph Anzböck
Rossini, La Cenerentola (première)
Rubén Dubrovsky (md), Leo Muscato (sd)
Monteverdi, Vespro della Beata Vergine
Musica Antiqua Latina, Giordano Antonelli
14.11.2021
Santa Maria Maggiore, Roma
Monteverdi, Vespro della Beata Vergine
Musica Antiqua Latina, Giordano Antonelli
Rossini, La Cenerentola
Rubén Dubrovsky (md), Leo Muscato (sd)
23.11.2021
Philharmonie de Paris
Airs sérieux et à boire, volet 4
Les Arts Florissants, William Christie
25.11.2021
Le Salmanazar, Épernay
Airs sérieux et à boire, volet 4
Les Arts Florissants, William Christie
Rossini, La Cenerentola
Rubén Dubrovsky (md), Leo Muscato (sd)
30.11.2021
Wigmore Hall, London
Airs sérieux et à boire, volet 4
Les Arts Florissants, William Christie
Airs sérieux et à boire, volet 4
Les Arts Florissants, William Christie
Rossini, La Cenerentola
Rubén Dubrovsky (md), Leo Muscato (sd)
Rossini, La Cenerentola
Rubén Dubrovsky (md), Leo Muscato (sd)
17.12.2021
Great Guild Hall, Riga
Beethoven, Missa Solemnis, Op. 123
Sinfonietta Rīga, Tõnu Kaljuste
19.12.2021
Stadtkirche Winterthur
Bach, Advent Cantatas BWV 36, 151
Tobias Frankenreiter
22.12.2021
Cathédrale de Lausanne
Bach, Weihnachtsoratorium I, II, III, VI
OCL, Chœur Pro Arte, Pascal Mayer
Rossini, La Cenerentola
Rubén Dubrovsky (md), Leo Muscato (sd)
Rossini, La Cenerentola
Rubén Dubrovsky (md), Leo Muscato (sd)
6, 15, 23.1.2022
Oper Bonn
Rossini, La Cenerentola
Rubén Dubrovsky (md), Leo Muscato (sd)
Rossini, La Cenerentola
Rubén Dubrovsky (md), Leo Muscato (sd)
13.2.2022
Kirche St.Mangen, St.Gallen
Johann Christoph Bach, D. Buxtehude, F. Tunder, M. Weckmann
Michael Wersin
Rossini, La Cenerentola
Rubén Dubrovsky (md), Leo Muscato (sd)
12.3.2022
Bozar, Brussels
Charpentier, Te Deum. Campra, Requiem.
a nocte temporis, Reinoud Van Mechelen
13.3.2022
Grand Manège, Namur
Charpentier, Te Deum. Campra, Requiem.
a nocte temporis, Reinoud Van Mechelen
25.3.2022
Église Réformée, Nidau
Buxtehude, Membra Jesu Nostri
Chœur Jubilate, Ensemble Art of Nature, Annie Dufresne
26.3.2022
Collégiale, St-Imier
Buxtehude, Membra Jesu Nostri
Chœur Jubilate, Ensemble Art of Nature, Annie Dufresne
6.4.2022
Martinskirche, Basel
Handel / Mozart, Acis & Galatea
Choir and orchestra of the Schola Cantorum Basiliensis, Francesco Corti
7.5.2022
Abbatiale, Bellelay
Schütz, Musikalische Exequien
Voces Suaves, Ensemble Vocal d'Ergüel, Manuel Gerber
8.5.2022
Eglise Allemande, Bienne
Schütz, Musikalische Exequien
Voces Suaves, Ensemble Vocal d'Ergüel, Manuel Gerber
14.5.2022
Château de Goutelas
Luis Felipe Fabre, La Sodomía en la Nueva España
Benjamin Lazar, Lisandro Abadie, Sylvia Abramowicz
21.5.2022
Théâtre Les Salons, Genève
John Dowland, The First Booke of Songes or Ayres
M.Pustilnik (lute), B.Tauran (s), J.Vavasseur (a), M.Feyfar (t), L.Abadie (b)
13.6.2022
Gewandhaus, Leipzig
J.S.Bach, Magnificat BWV 243, Suite BWV 1068, Cantata BWV 16
Les Arts Florissants, William Christie
15.7.2022
York Early Music Festival
Enrico Saggitario: Schütz in Venice
Voces Suaves
19.7.2022
Chiesa Sant'Agnese, Venezia
Monteverdi Madrigal Week
Teacher's Concert
25.8.2022
Basilique de Vézelay
G.F.Handel, Esther (1720)
Le Stagioni, Paolo Zanzu
28.8.2022
Klosterkirche Muri AG
Bernardo Pasquini, Cantatas for Bass
Domen Marinčič, Sam Chapman, Alexandra Nigito
10.9.2022
Barocktage Schrobenhausen
J.S.Bach, Der Herr denket an uns BWV 196
Ensamble Combassal, Ralph Stelzenmüller
10.10.2022
Victoria Hall, Genève
W.A.Mozart, Requiem KV 626
Orchestre de Chambre de Genève, Gábor Takács-Nagy
23.10.2022
Wigmore Hall, London
Airs Sérieux et à Boire, Vol.4, Pierre Guédron
Les Arts Florissants, William Christie
30.10.2022
Kloster Mariastein
M.A.Charpentier, Dies Irae. J.S.Bach, Actus Tragicus BWV 106
Ensemble ad·petram, Christoph Anzböck
5.11.2022
Kirche St. Anton, Wettingen
G.F.Handel, Alexander's Feast (1736)
Cardinal Complex, Jonas Ehrler
12.11.2022
Saal KGH, Winterthur
G.F.Handel, Alexander's Feast (1736)
Cardinal Complex, Jonas Ehrler
13.11.2022
Reformierte Kirche Baden
G.F.Handel, Alexander's Feast (1736)
Cardinal Complex, Jonas Ehrler
19.11.2022
Café Finkmüller, Basel
J.S.Bach, Coffee Cantata BWV 211, Cantate Burlesque BWV 212
Clara Brunet, soprano, Lisandro Abadie, bass
20.11.2022
Café Cheesmeyer, Sissach
J.S.Bach, Coffee Cantata BWV 211, Cantate Burlesque BWV 212
Clara Brunet, soprano, Lisandro Abadie, bass
26-27.11.2022
Ref. Kirche Küsnacht ZH
J.S.Bach, Weihnachts-Oratorium BWV 248 I, II, III
Cantus Küsnacht, Christer Løvold
4.12.2022
Collégiale, Neuchâtel
J.S.Bach, Schwingt freudig BWV 36, Nun komm BWV 62
Ensemble vocal de la Collégiale, Ensemble Hexacorde, Simon Peguiron
10-11.12.2022
Jesuitenkirche, Solothurn
J.S.Bach, Weihnachts-Oratorium BWV 248 I, IV, VI
Singknaben, cantus firmus, Tobias Stückelberger
16.12.2022
Chapelle Royale, Versailles
M.A.Charpentier, In Nativitatem Domini, Antiennes O
Les Arts Florissants , William Christie
17.12.2022
Philharmonie de Paris
M.A.Charpentier, In Nativitatem Domini, Antiennes O
Les Arts Florissants , William Christie
18.12.2022
Abbaye de Fontevraud
M.A.Charpentier, In Nativitatem Domini, Antiennes O
Les Arts Florissants , William Christie
19.12.2022
Barbican, London
M.A.Charpentier, In Nativitatem Domini, Antiennes O
Les Arts Florissants , William Christie
19.1.2023
Bozar, Brussels
Élisabeth Jacquet de La Guerre, Céphale & Procris
a nocte temporis, Reinoud Van Mechelen
21.1.2023
Grand Manège, Namur
Élisabeth Jacquet de La Guerre, Céphale & Procris
a nocte temporis, Reinoud Van Mechelen
24.1.2023
Château de Versailles
Élisabeth Jacquet de La Guerre, Céphale & Procris
a nocte temporis, Reinoud Van Mechelen
4.2.2023
Théâtre Les Salons, Genève
J.S.Bach, G.F.Handel, bass cantatas and harpsichord suites
Lisandro Abadie (bass), Alessandro Urbano (harpsichord)
19.2.2023
Kirche St.Mangen, St.Gallen
J.S.Bach, Masses BWV 233 in F and BWV 234 in A
Collegium instrumentale der Kathedrale St. Gallen, Michael Wersin
23.2.2023
Conservatorio Tartini, Trieste
Antonio Tarsia, Music from the Koper Cathedral
musica cubicularis, Domen Marinčič
4.3.2023
Conservatoire de Genève
J.S.Bach, Coffee Cantata BWV 211
L'Armonia degli Affetti, Alessandro Urbano
J.S.Bach, Matthäuspassion BWV 244
Singkreis Wabern, Christine Guy
2.4.2023
Heiliggeistkirche, Bern
J.S.Bach, Johannespassion BWV 245
Cantemus Heiliggeist, amici musici, Michael Kreis
6-7.4.2023
Pieterskerk, Leiden
J.S.Bach, Matthäuspassion BWV 244
Residentie Orkest, Matthew Halls
J.S.Bach, Matthäuspassion BWV 244
Residentie Orkest, Matthew Halls
15.4.2023
Catedral de La Habana
W.A.Mozart, Requiem
Orquesta Lyceum de La Habana, Thomas Hengelbrock
23.4.2023
Stadtkirche, Winterthur
J.S.Bach, Ich bin ein guter Hirt BWV 85
Tobias Frankenreiter, organ and conductor
7.5.2023
St. Martinus, Dietesheim
J.S.Bach, Handel, Purcell, Telemann, Kuhnau, Buxtehude
Benno Schachtner, alto and conductor
17.5.2023
St-Francois, Lausanne
Bach, Magnificat BWV 243, Himmelfahrtsoratorium BWV 11
Chœur de la Cité, Orchestre de Chambre de Laussane, Renaud Bouvier
27.5.2023
Philharmonie, Paris
Salon Geneviève de Chambure
Les Arts Florissants, William Christie
10.6.2023
Trinità dei Monti. Roma
F.Gasparini, Atalia (1692)
Ensemble Hemiolia, Emmanuel Resche-Caserta
25.6.2023
Klosterkirche Muri AG
M.A.Ziani, Vespro, Salve Regina
Il fuoco eterno, Christoph Anzböck
CONFERENCE: Organs, Vox Humana, and Vocal Undulations
Lisandro Abadie, Alessandro Urbano
8.7.2023
Sint-Michielskerk, Leuven
J.S.Bach, Johannespassion BWV 245
a nocte temporis, Reinoud Van Mechelen
15.7.2023
Église St-Martin, Lure
J.S.Bach, Johannespassion BWV 245
a nocte temporis, Reinoud Van Mechelen
7.8.2023
Festival Radovljica
Alessandro Scarlatti, La Giuditta (1693)
Festival Baroque Orchestra, Domen Marinčič
12.8.2023
Église de Pontaumur
J.S.Bach, Johannespassion BWV 245
a nocte temporis, Reinoud Van Mechelen
27.8.2023
Kloster Roggenburg
Grandi, Schütz, Du Mont, Purcell, "Stimme des Geliebten"
Michael Wersin
3.9.2023
Klosterkirche Muri AG
M.A.Ziani, Missa in e
Il fuoco eterno, Christoph Anzböck
Monteverdi, Vespro della Beata Vergine
BernVocal, Frtiz Krämer
23.9.2023
Église de Courgenay
Jan Dismas Zelenka, Missa Omnium Sanctorum
Festival du Jura, Riccardo Bovino
24.9.2023
Collégiale, Moutier
Jan Dismas Zelenka, Missa Omnium Sanctorum
Festival du Jura, Riccardo Bovino
29.9.2023
Église Française, Bern
Jan Dismas Zelenka, Missa Omnium Sanctorum
Festival du Jura, Riccardo Bovino
3.10.2023
Varaždin Baroque Evenings
G.F.Handel, Chandos Anthems HWV 249b, 250a, 251b
Schola Cantorum Basiliensis Orchestra, Francesco Corti 
13-16.02.2021
Thiré, France
Masterclass Les Arts Florissants
William Christie, Myriam Rignol, Emmanuel Resche-Caserta, Lisandro Abadie
18-23.07.2021
Venezia, Italia
Monteverdi Madrigal Week
S. Agnese – Gesuati
27-30.04.2022
Fontainebleau, France
Balthasar Neumann Academy
Château de Fontainebleau
17-22.07.2022
Venezia, Italia
Monteverdi Madrigal Week
S. Agnese – Gesuati
26-30.07.2022
Urbino, Italia
Urbino Musica Antica 2022
Fondazione Italiana per la Musica Antica
2-3.10.2022
Stuttgart, Germany
Hochschule für Musik und Darstellende Kunst
Dido & Æneas, Actéon, Jörg Halubek
19-22.3.2023
Baden-Baden, Germany
Balthasar Neumann Academy
Baden-Baden, Rastatt, Lionel Sow
12-15.4.2023
La Habana, Cuba
Balthasar Neumann Academy
La Habana, Instituto Superior de Arte
16-21.07.2023
Venezia, Italia
Monteverdi Madrigal Week
S. Agnese – Gesuati
18.08.2023
Buenos Aires, Argentina
Caccini y Tosi, dos autores misteriosos
Buenos Aires, Conservatorio Manuel de Falla
Rameau: Les Incas du Pérou
Les Arts Florissants
William Christie
J. S. Bach: Christ lag in Todesbanden BWV 4
Ensemble Orlando
Laurent Gendre
Handel: La Resurrezione
Collegium 1704
Václav Luks
Handel: Siroe
Göttingen Handel Festival
Laurence Cummings
Vivaldi: Arsilda
Collegium 1704
Václav Luks
Airs sérieux et à boire I
Les Arts Florissants
William Christie
Rameau: Les Incas du Pérou
Les Arts Florissants
William Christie
J. S. Bach: Christ lag in Todesbanden BWV 4
Ensemble Orlando
Laurent Gendre
Handel: La Resurrezione
Collegium 1704
Václav Luks
Handel: Siroe
Göttingen Handel Festival
Laurence Cummings
Vivaldi: Arsilda
Collegium 1704
Václav Luks
Airs sérieux et à boire I
Les Arts Florissants
William Christie